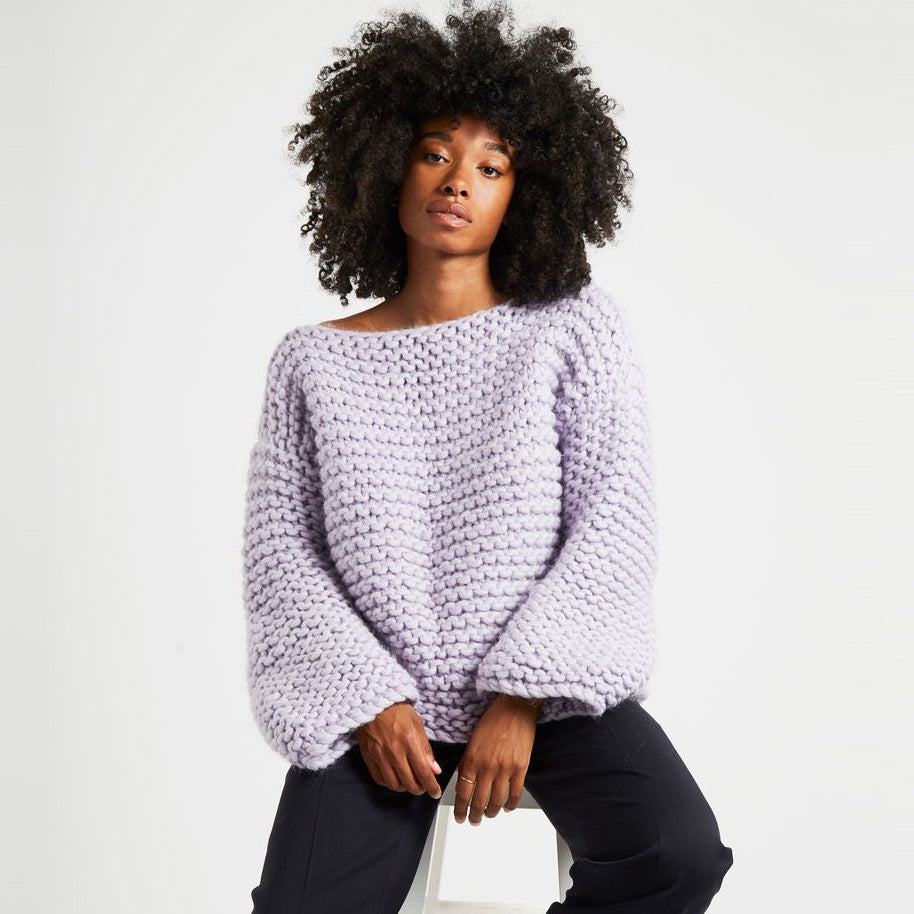 Wool & the Gang Dreamin' Jumper Knitting Pattern
PRODUCT DESCRIPTION
PLEASE NOTE: This is a physical printed pattern that will be shipped to you!
It's big, it's chunky, it's a winter wonder, and it's a jumper that even beginner knitters can take on. You heard us. Cozy up to knit it, then get cozy in it.
Once you've completed this kit, you'll have mastered: how to hold your needles, how to make a slip knot, how to cast on with the cable cast on, how to make a knit stitch, how to turn your work, how to work in garter stitch, how to cast off, how to seam using the horizontal invisible seam technique, how to seam using the perpendicular invisible seam technique, how to seam using the vertical invisible seam technique, and how to weave in your ends.
This pattern
is knitted with Crazy Sexy Wool, soft 100% Peruvian wool in a super bulky weight with a gauge of 2 stitches per inch.
 Skill Level - Beginner
Please see last photo for size chart. See below for yarn quantities.
Sizes 1 - 5 balls
Size 2 & 3 - 6 balls
Size 4 & 5 - 7 balls
Size 6 - 8 balls
  *Note: This is a small, black and white printed booklet.