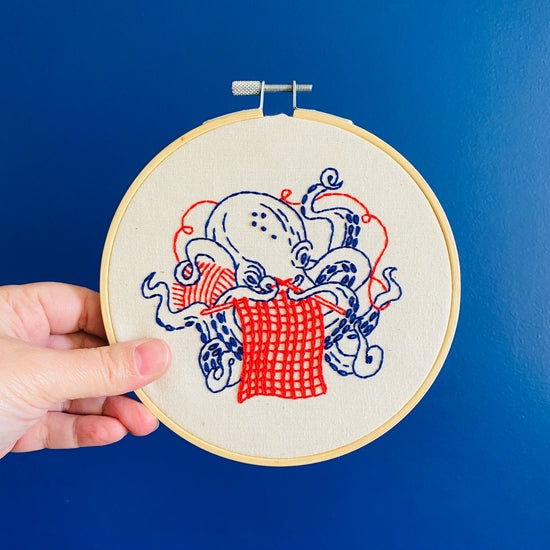 Industrious Octopus Embroidery Kit
PRODUCT DESCRIPTION
It's an Octo-knitter! Designed by request (multiple requests!), this multi-armed octopus is the envy of every knitter. Plus, it's an octopus - which is already pretty amazing! Created using only basic stitches, this pattern is great for ambitious beginners (you can do it!).
Level: Ambitious Beginner Friendly
Included in the kit:
- pre-printed pattern on unbleached cotton fabric
- 15cm (6") embroidery hoop
- embroidery floss
- embroidery needle
- instructions
- stitch guide

Made in Canada.