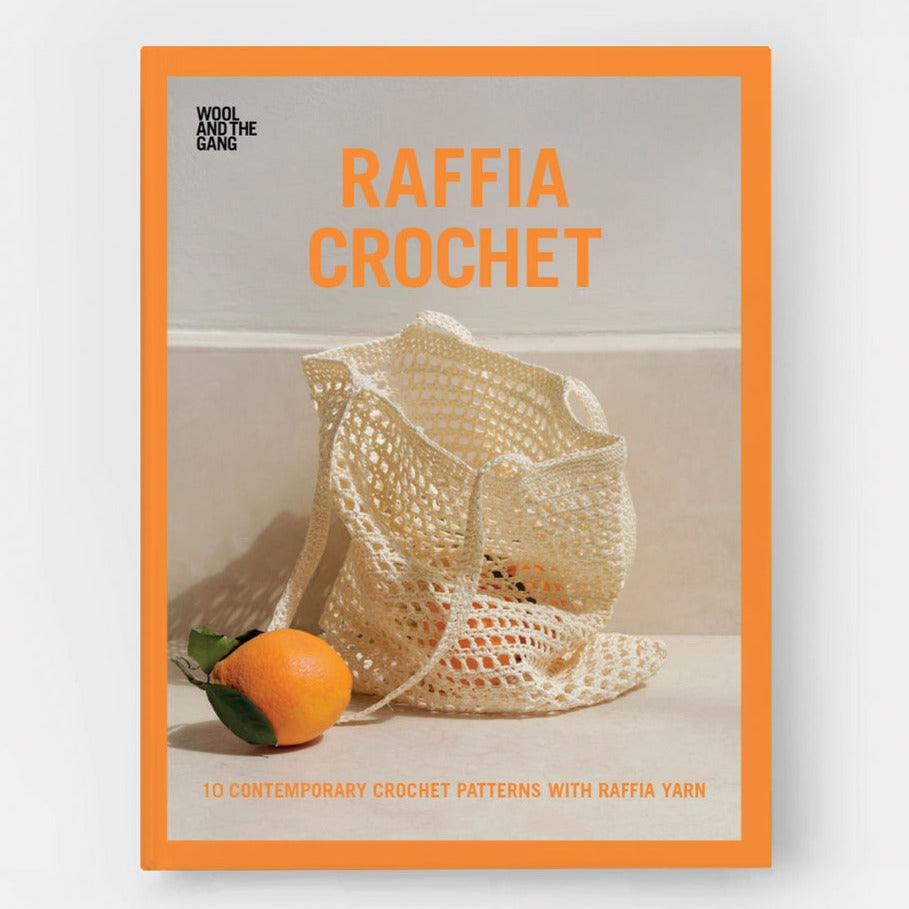 Wool & the Gang Raffia Crochet: 10 Contemporary Crochet Patterns with Raffia Yarn
PRODUCT DESCRIPTION

Introducing Raffia Crochet – your new go-to guide for stitching all your summer straw accessories. The book includes 10 crochet projects to get you started including patterns from Wool & the Gang's best selling kits and one exclusive design, as well as three customisation embroidery projects. Craft them all using Wool and the Gang's Ra-Ra Raffia yarn in a range of colors.
Reasons to love raffia yarn? Made of 100% long wood fibre, she's light yet structured, eco-friendly and nothing but natural.
Patterns included Worn This Way Hat, Paper Gangsta Bag, Oh La La Plant Hanger, Money Honey Clutch, Love Game basket, Perfect Illusion placemat, Poker Face Cup Holder, Speechless Phone case and
Superstar Backpack.
Exclusive content: Just Dance No Hands bag pattern + 3 customization embroidery projects.
Number of pages: 72