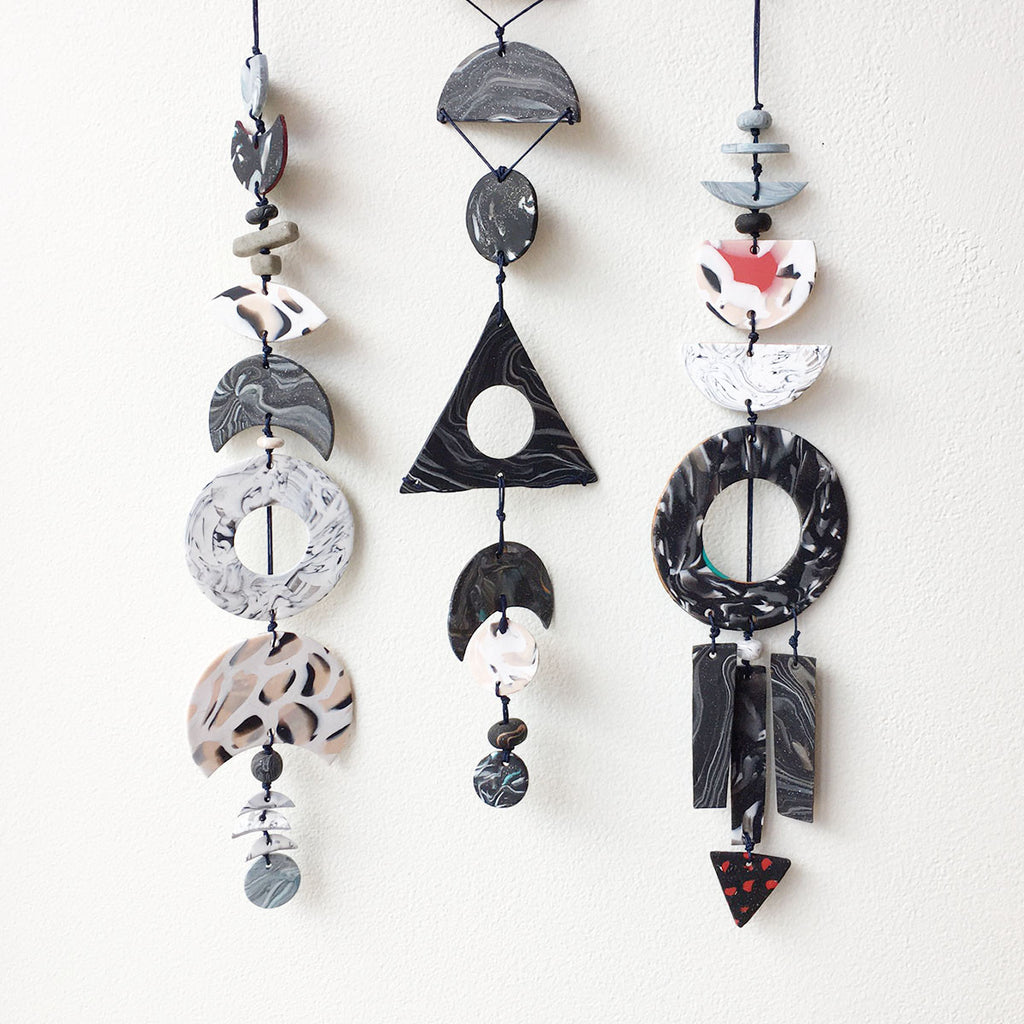 Clay Wall Hanging Workshop
If you've been wanting to create with clay but you don't have access to a kiln, this is the process for you! Learn to work with oven-bake clay as you design and create your own modern clay wall hanging in this three-hour workshop. You'll learn: 
How to mix clay colors to create custom blends including marbling, dots, swirls and other textures.
How to plan the composition of your wall hanging and create geometric shapes.
How to bake your pieces in a home oven (no kiln needed!) to transform them from soft clay to hardened pieces.
How to assemble your clay elements with cord to create a finished piece.
Leave with a small wall hanging, and the know-how to design and create more clay pieces on your own.
Class fee includes instruction, a variety of clays, and all the necessary supplies and materials. No prior experience necessary - beginners welcome! 
Note: This class will be 3.5 hours with a half-hour break while the clay bakes. The first two hours will be spent making clay shapes, then we will break for a half hour for baking, then we will reconvene for one more hour to assemble the wall hangings. 
DATE & TIME: select above
LOCATION: Brooklyn Craft Company (here's where we're located)
COST: $55 includes clay, cord and everything necessary to make a one-strand wall hanging. 
Receive 10% off all store purchases on the day of your class!
All class registrations are final; please view our policy for more information.
Meet Your Instructor
Meg Morton designs and crafts porcelain jewelry and other curious objects by hand in Greenpoint, Brooklyn. Her pieces are designed to be endlessly explored by one's eyes and fingers with delight, curiosity and wonder. See more of her work here: www.worksbymmorton.com