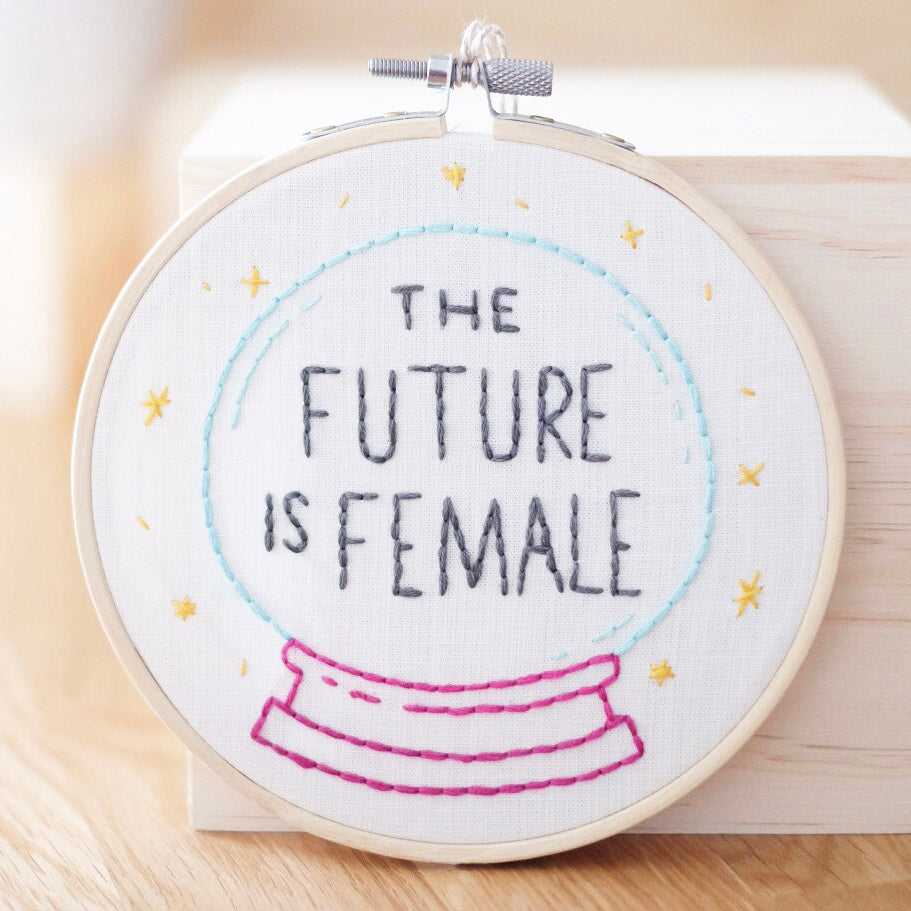 WORKSHOP DESCRIPTION
Smash the patriarchy AND learn to embroider in this beginner workshop! You'll master embroidery basics as you complete a rad "Future is Female" hoop from designer Melisa Joy. 10% of proceeds from this class will be donated to Planned Parenthood.
This class will cover:
How to transfer a printed image to fabric
What types of fabric, embroidery floss, needles and other tools are required
How to do a basic outline stitch and filler stitch to complete your embroidered image
How to "frame" your finished piece in an embroidery hoop
You'll leave with a finished hoop and the know-how to tackle more embroidery projects on your own! All materials needed will be provided and are included in class cost.
To learn more about designer Melisa Joy, visit her Etsy shop or follow her on Instagram @thismachine314 or via #melisajoykit.
Class Details
Date & Time: select above
Class Length: 3 hours
Location: Brooklyn Craft Company, 165 Greenpoint Avenue (here's where we're located)
Cost: $45 includes materials needed to make project shown. 10% of proceeds will be donated to Planned Parenthood. 
All class registrations are final; please view our policy for more information.
MEET YOUR INSTRUCTOR
Angela Stewart is the artist and designer behind Homework Party. She makes unreal hand embroidered patches, specializing in custom fabrication for apparel, decor, cosplay, and vintage restorations. Check out more on Instagram @homework_party!