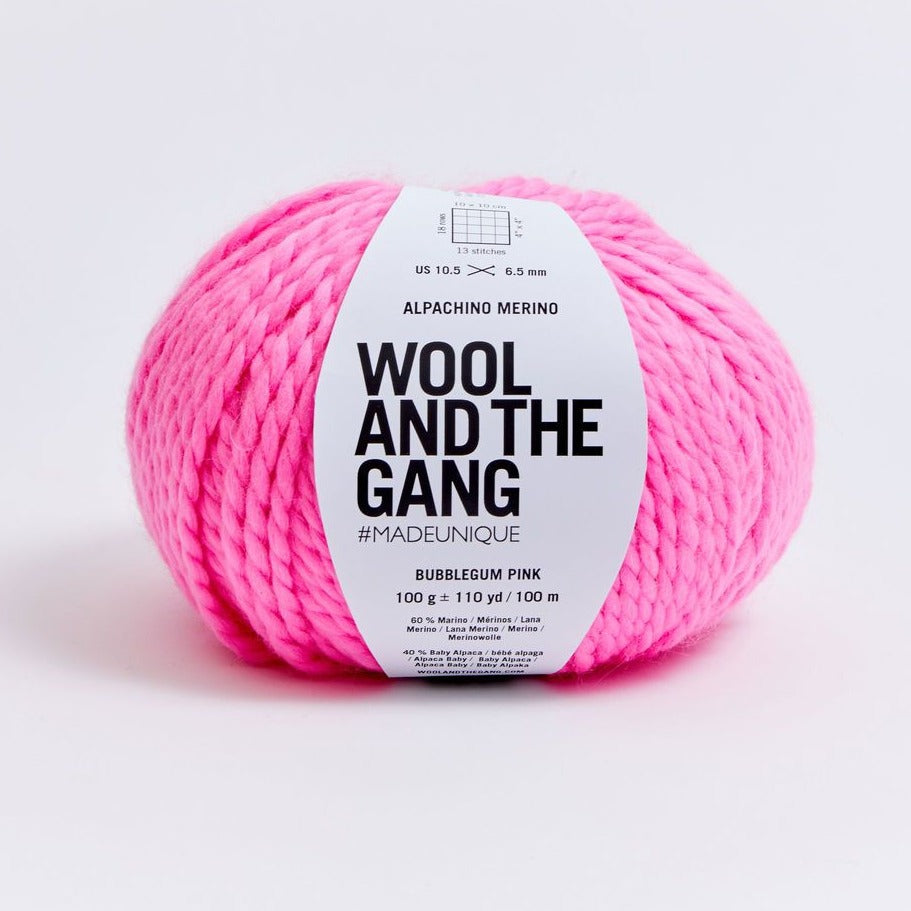 Wool and the Gang Alpachino Merino
PRODUCT DESCRIPTION
Softer than soufflé, squishier than cheeks, Alpachino Merino brings together two of the silkiest fibres out there. Inspired by the rainbow landscapes of Peru, our 100% natural beauty is sustainably sourced and available in sixteen stash-worthy shades. This chunky, gently twisted yarn has a super wearable, easy-to-knit weight which makes it perfect for year-round stitching.
100m / 109yd per 100g ball.
What's it like to knit with?
What's softer than a bunny wrapped in candy floss? (Basically, it's softer than you think.) This yarn is smooth sailing, easy to knit with and ideal for beginners.
What can I make?
Did we mention it is incredibly soft? It's great for anything from staple sweaters and cardigans to bandanas and beanies!
Works well with these stitches:
Moss stitch, stocking stitch, garter stitch, double crochet. The list goes on…
Suggested Knitting Needle Size: 6.5m (US10.5) & 8mm (US11)
Suggested Crochet Hook Size: 8 mm
Composition: 60% Merino, 40% Baby Alpaca
How to Wash: Hand-wash, dry flat.