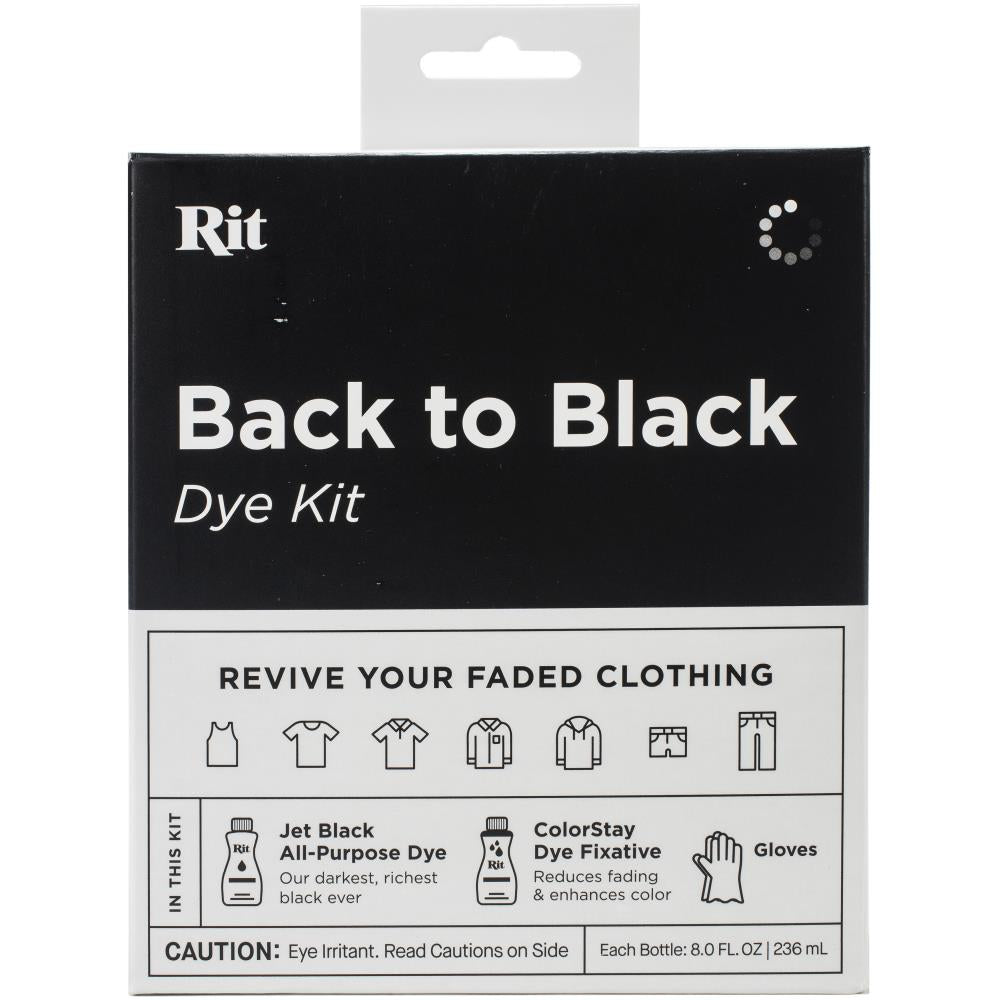 PRODUCT DESCRIPTION 
Is your favorite black clothing faded? Now with Rit's Back to Black Dye Kit, you can restore clothing back to a rich black in just a few easy steps!
Perfect for many types of fabric, including cotton, linen, silk, wool, rayon, ramie or nylon. This kit can also be used to overdye clothing of any color to a vibrant black.
Kit includes:
Jet Black All-Purpose Dye
ColorStay Dye Fixative
Gloves
Instructions
Non-toxic and safe for sewer and septic systems. Do your part to reduce your carbon footprint by dyeing clothing instead of buying new, which reduces CO2 emissions by 74%.