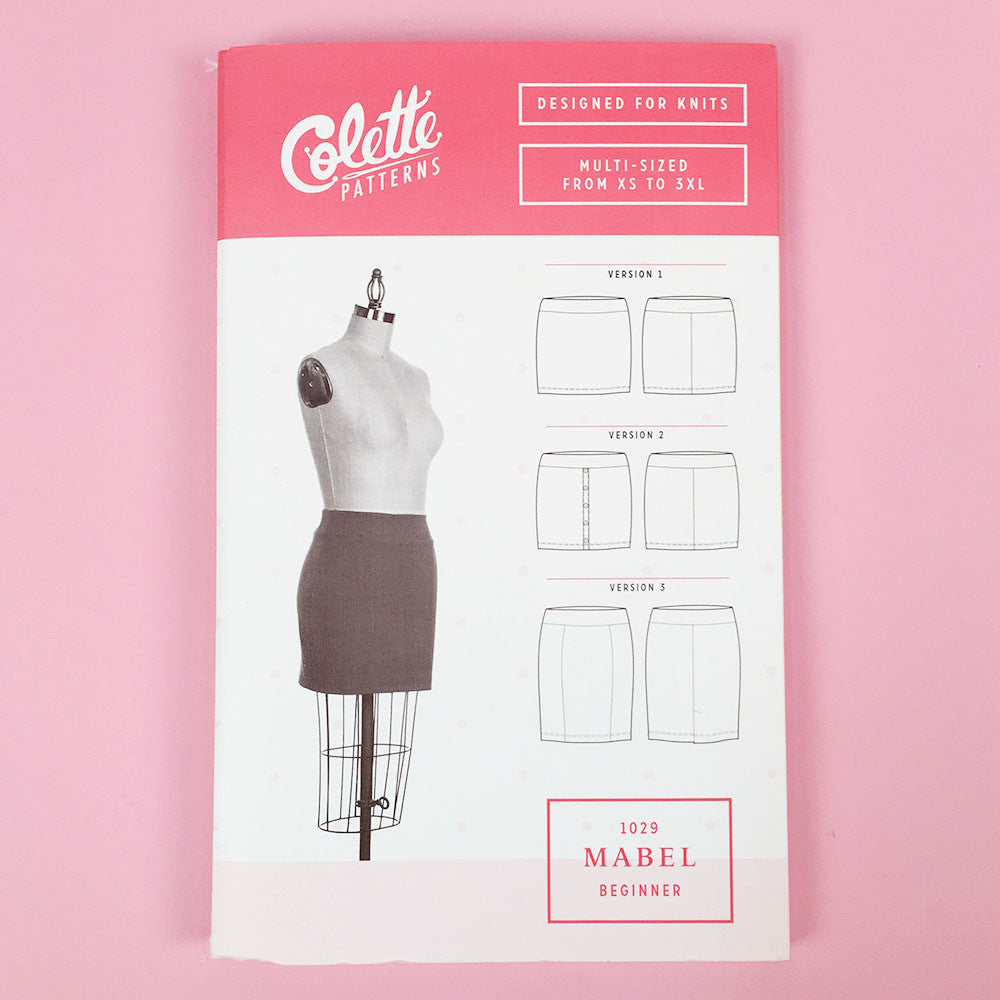 PRODUCT DESCRIPTION
The Mabel skirt by Colette Patterns is THE quick, easy, and versatile skirt pattern! It is also a perfect introduction to sewing with knits! Because it uses heavy knit fabrics, you get all the benefits of sewing with stable wovens, along with the speed and comfort of sewing with knits. For the beginner, that translates into sure-fire results - you will successfully sew this skirt in one afternoon. And if you're more experienced, you'll love how fast this garment comes together -- you can whip up several skirts in a day.
Because Mabel can be sewn up in three different styles, it's a great wardrobe staple. Versions 1 and 2 are mid-thigh length skirts, ideal for warm spring and summer days or worn with a sweater and leggings in the winter. Version 2 is embellished with a faux placket and center buttons. Version 3 is an above-the-knee length pencil skirt with seam details and a kick pleat. All three versions are pull-on style with a mid-rise, contoured waistband.
Some early versions of Mabel had an error in the waistband piece A. Download a correction version here.
Pattern Number: 1029
Sizes (Size guides): XS-3XL
Skill Level: Beginner
Notions: all purpose thread, ballpoint needle, twin needle, five 1" buttons (version 2)
Suggested Fabrics: For the main fabric, double knit, rib knit, french terry, or heavy weight jersey knits. For the lining, medium- or lightweight jersey knits.